A romanticized look at watches in motorsport, where it all began
The relationship of watches and motorsport runs deep. Join me as we take a romanticized look into that history..
The day is set. The team arrives at the track, unloads the car, sets up the paddock, and coffees are brewed. The driver takes their time to prepare, mentally running through each corner and visualizing the task ahead. Brake at the bridge, double apex after the back straight, stay wide for the decreasing radius – then it's time to go. They gear up, get in the car and roll out of pit lane. Lap after lap they fly by and the team engineer is standing in pit lane watching closely. Every time the car crosses the finish line they depress the pusher on their watch and the time is logged – or at least that's how it used to be.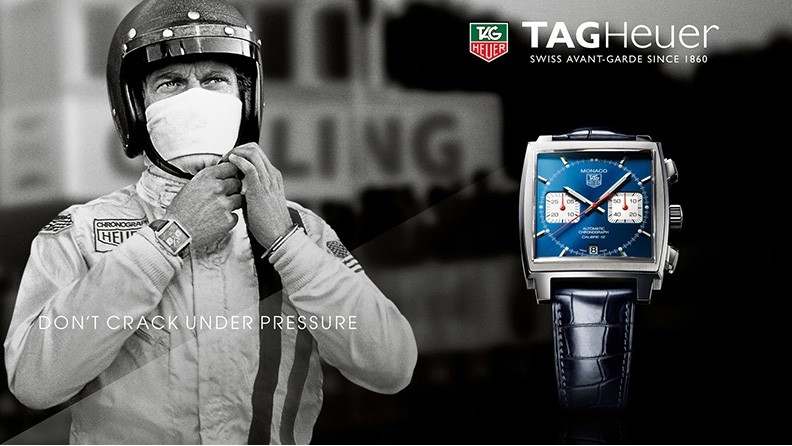 It's interesting to consider the history behind the relationship of motorsport and horology. Rolex, Tag Heuer, Tissot – just a few watch brands whos success is greatly rooted in motorsport. In the early days these devices were essential to everything we did in racing. All the set ups, strategies, the drivers overall performance – it all comes down to lap times and where the chronograph stopped.
Join me in envisioning the following: it's 1975 and a team is testing with a new driver. As the car crosses the finish line the pusher is depressed on several watches. Everyone turns their watches to each other to cross reference the time and a new best lap was set, the kid is a talent. Just think of all the (now vintage) pieces that captured the lap times and great moments of motorsport back in the day.
It's almost unfortunate that everything is now done with digital lap timers. We obviously know it's more efficient, but there's no romance – and it's for this reason that Racing Edge features watches. We tag these articles under lifestyle but really they belong in motorsport.
So be sure to keep an eye out as we bring you the best in horology, and follow our #TimepieceTuesday series that we run on our website and Instagram page.
Enjoy more Lifestyle content here and follow Racing Edge on Instagram here.
Zlad Dujsic is a physics fiend. These machines allow him to explore the limits of the physical world and for that reason he's motorsport obsessed. He's a full time creative and part time crazy person.